Dinner Conversational: 
Monday: 5:30-6:00
Tuesday: 5:30-6:00
Wednesday: 6:30-7:00
Thursday: 6:30-7:00
Friday: Signing Lunch @ 1:00pm in Newcomb
Language Corners: 
Wednesday: 7:00-8:00
8/24/22: Welcome Back and Introductions
At our first language corner, we all painted the letter of our first name for room decorations! We also introduced ourselves more and went over the basics of what living in Shea is like.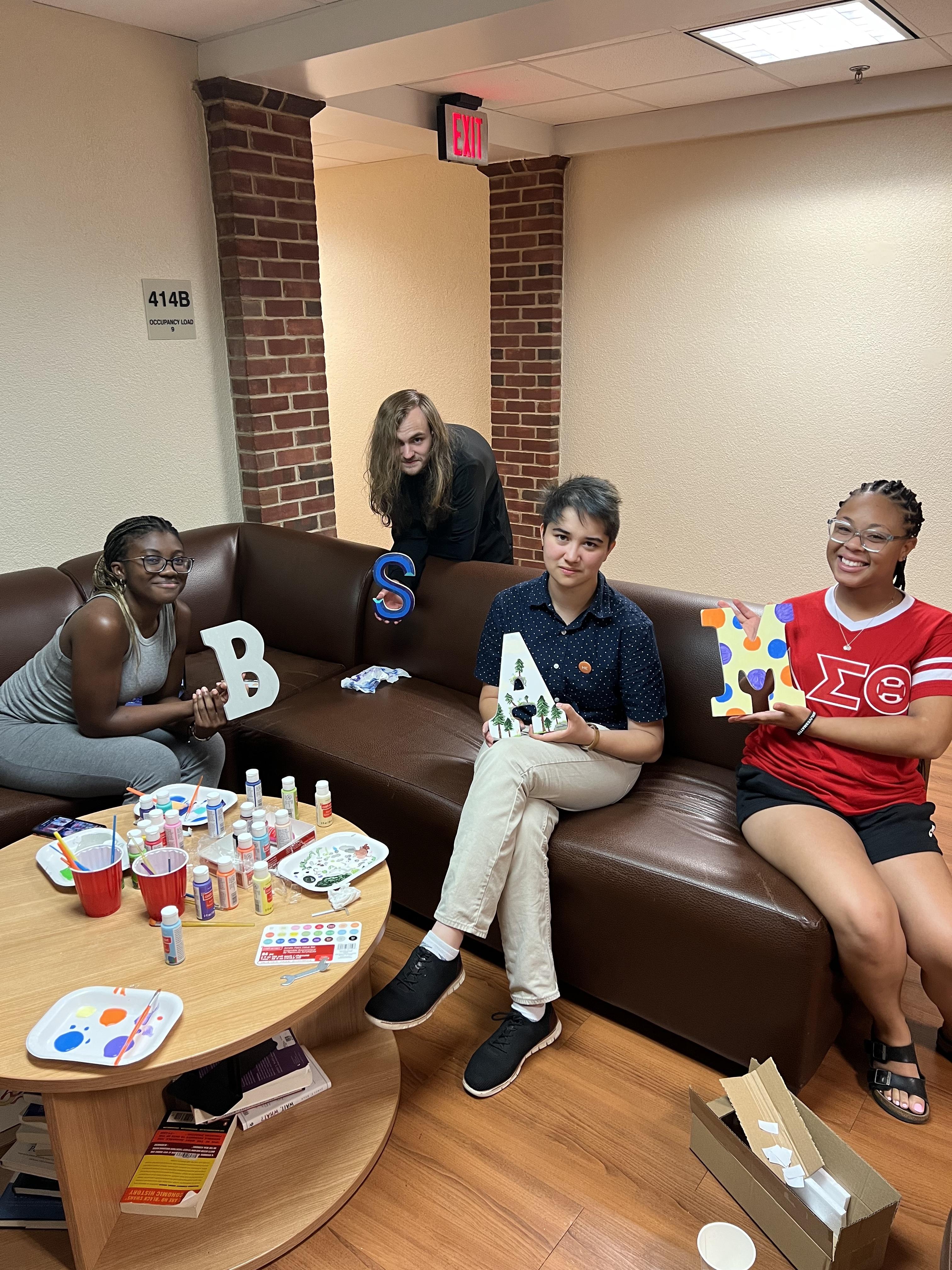 9/10/22: Farmer's Market Trip
Every year, I like to take the ASL pod to the Farmer's Market at the Downtown Mall. While we are here, we only use ASL, allowing us to practice our skills but also to experience signing in an environment outside of UVA. Below are the pod members with their purchases.